GustoForte: La Prima Volta
€

16.50 On Sale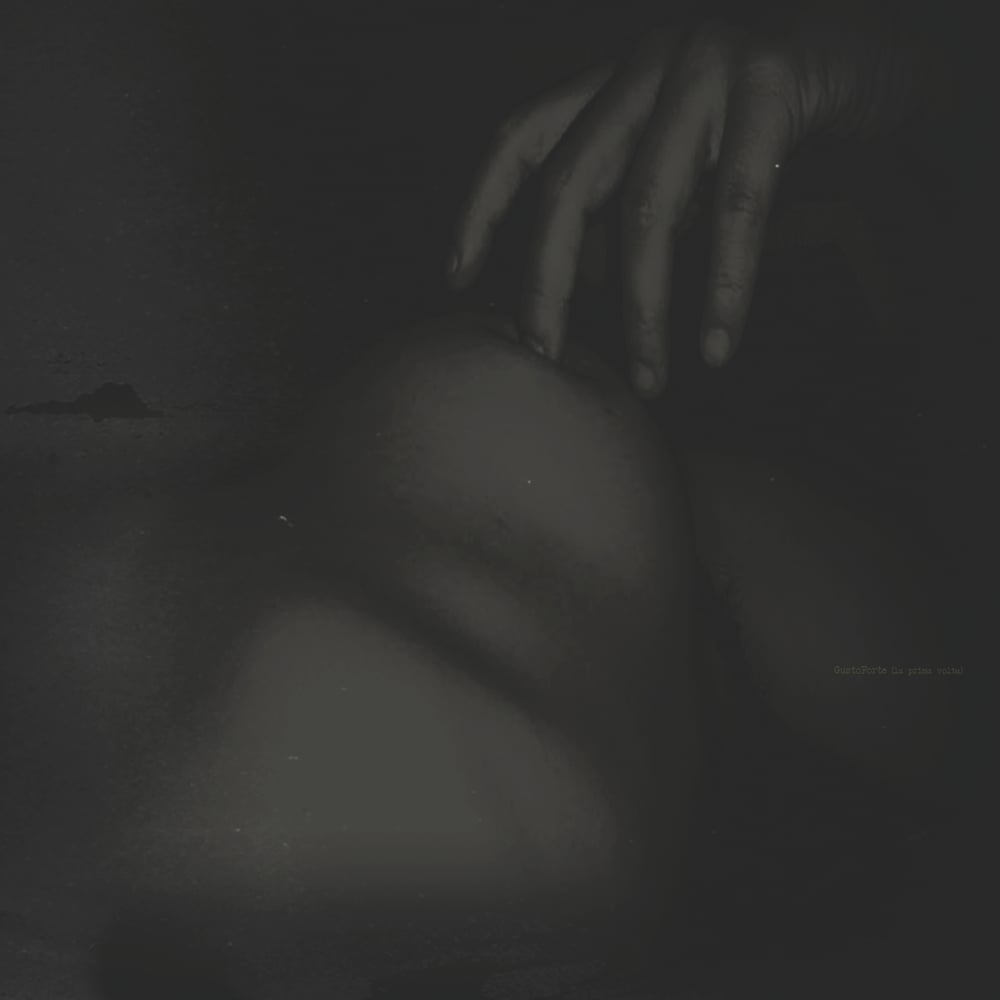 GustoForte: La Prima Volta
Lp 12"
Limited-edition, 180-gram, clear vinyl reissue of the highly rare first album by GustoForte
300 units only. No repress.
Thirty years ahead of everything you listen to today and everything you will listen to tomorrow.
Rome was straight out of a difficult, socially complicated decade characterised by armed mobs and criminal gangs and the dreary dance of enthralling but desperate utopian ideologies. An unusual LP appeared in the shops with a metal cover folded in two, a bolt on one side and the name GustoForte sprayed in black paint. 200 copies were issued by a French distributor specialising in unconventional music. The inside featured a duplicated sheet with a presentation on it by Ado Scaini of the Great Complotto Pordenone, and this in itself is an important clue as it marks the period in an insoluble way. Then the sounds: a 16-RPM magma dub, heavy, convoluted and inescapable. This is an alienating, unexpected flow for the time and the prophecies within those sounds describe what we will come to listen to years later. The dark flow that can be heard in Basic Channel, the sudden thuds of Demdike Stare and the immobile fury of Black Dice. All this can clearly be heard thirty years before, dirtied by a more electronic Claudio Rocchi and by streams of sound that seem to have been taken directly from tracks by Le Stelle di Mario Schifano. An alienating and unexpected record in an age that preceded a cultural and ideological reflux. It was 1984. Years later, the world revolving around Mutant Sound lifted the record up as an object of desire, as an orgasm of sound. At the time it was impossible to get hold of and could be found on duplicate cassettes in the bedrooms of losers.
Today Plastica Marella (a label with a modern approach) has reissued a 180-gram clear vinyl version directly from the original tapes and re-mastered at 24 bit/96khz.
An important project for the evolution of music in Italy. A record that, when listened to today, helps us to see that what we listen to in the present and what we will listen to in the future stems from a dark, desperate and decadent Rome. Like the today where the sun never sets.
A1 S. Antony Chain
A2 Steel Walk
A3 Assembly Line
A4 Evry Courcouronnes
B1 Factory Ab Absurdo
B2 Ask Me A Dream
B3 In Memory Of Maurizio Bianchi
Originally released 1984 - RatRace records Recorded At – Pink Music Studio in Rome
Produced GustoForte & Plastica Marella (editore in modo moderno)
All composition, arrangements and lyrics by GustoForte
Re-release coordination by Roberto Giannotti
Cover Art & photos: Roberto Giannotti
All tracks published by Tweedly Plastica Marella (editore in modo moderno) 2013 24bit/96khz Remastering: Filippo Bussi at Tweedle Music Studio - Attigliano - Italy
Pressed on trasparent vinyl 180 gr.
Edition of 300 copies.
Share